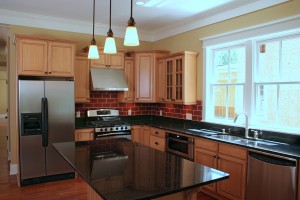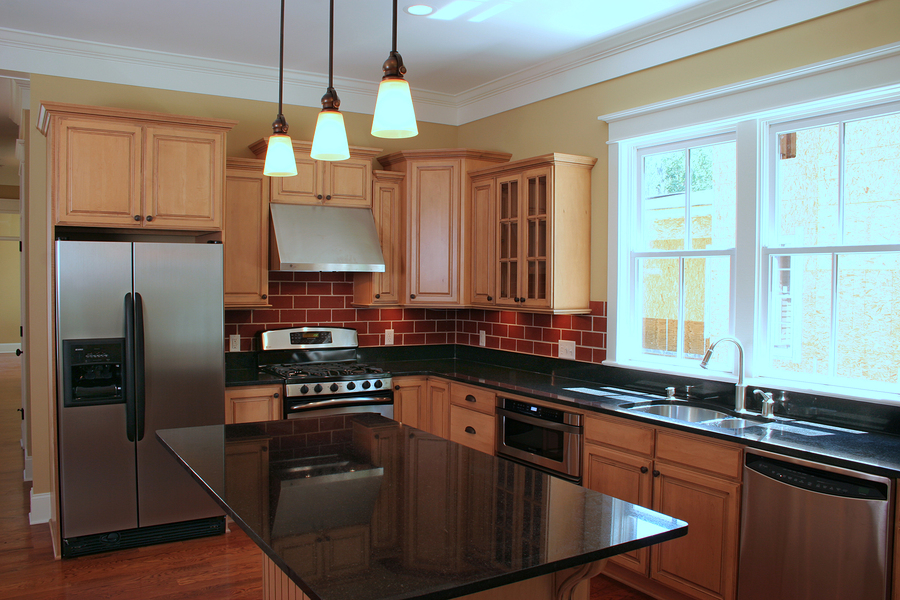 In years past, installing a new kitchen countertop meant using a tape measure for stone fabrication. Since adjustments would still be needed, despite taking painstakingly accurate measurements, it was not uncommon for stone work to be done onsite, especially in older homes. Today, computers speed up kitchen countertop manufacturing.
Some fabricators use physical templates, which are made after a long sheet is placed over the floor cabinets' tops. The sheet is marked up with measurements for the cabinetry ends and sink placement. It then goes to a fabrication shop and is used as a template for the stone slab.
A newer method is laser templating and measuring. A handheld computer or mobile pen marks the points of a kitchen and transmits the coordinates to a stationary computer and saves the information. A Computer Aided Design (CAD) software program then generates a picture template.
Another method is digital photo templating, which is also useful for getting exact measurements. A camera is used to photographs a layout, which a computer processes and from which it creates a master template. CAD software is also used in this method.
Computers reduce the time needed to create a template, usually by completing the task in 15 minutes or less. While the actual fabrication process still takes time, digitized machines handling the cutting also speed up the process. With computer-aided fabrication, the shape is cut from the template and various machines, such as Computer Numerical Control (CNC) cutters, automatic saws, and water jets, ensure precision. At the same time, there are fewer errors and less wasted material.
Using computers and technology for stone fabrication ensures better results. Hand-cutting stone is time-consuming, resulting in a stone countertop that is often crooked, uneven, and bumpy. The process is faster and more accurate, which means that because suppliers can operate at higher productivity levels, the cost of the stone is lower.